Countless business professionals frequent just one coffee shop in their day-to-day lives. After all, finding a luxury location ideally situated between work and home is utterly satisfying. You don't have to make the extra effort of a long drive to get your morning or afternoon pick-me-up when you already have a busy schedule to maintain. However, you can't find that sweet spot without first giving all of the suitable options in the area a try. Visit the best coffee shops in downtown Tampa or nearby and discover which one will be your favorite.
Buddy Brew Coffee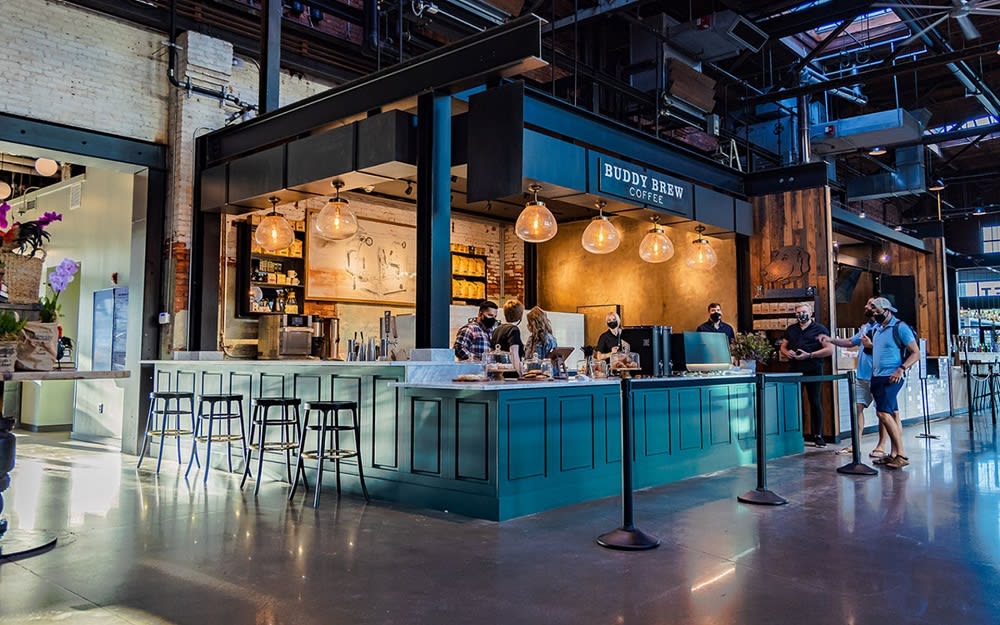 Buddy Brew Coffee
knows just what Floridians are looking for in the perfect cup, with eight locations between Tampa Bay and Sarasota. Stop in early at the Hyde Park, Bay to Bay Boulevard, and Kennedy locations, which each open at 6:30 am during the average workweek, and at 8 am on weekends. The other branches do not open until 7:30 am.
You don't even have to miss out on coffee from this bustling business when traveling! A Buddy Brew is located inside Tampa International Airport. Make your way to Gate D to get your fix. It opens even earlier than usual, with a 4:30 am service start time. They do not finish serving customers until 7:30 pm or whenever the last departing flight of the night is expected to leave. No matter what time during the day your flight departs or arrives, you can grab that cup of caffeine you need to boost your energy and make it through the rest of your itinerary.


Online shopping is also available
if you desire your favorite roast at home. Purchase a bag or two, or get the Taste of Tampa sampler pack. You'll also find mugs, coffee grinders, a French press, tea, merchandise, and more available on their website.
The Lab Coffee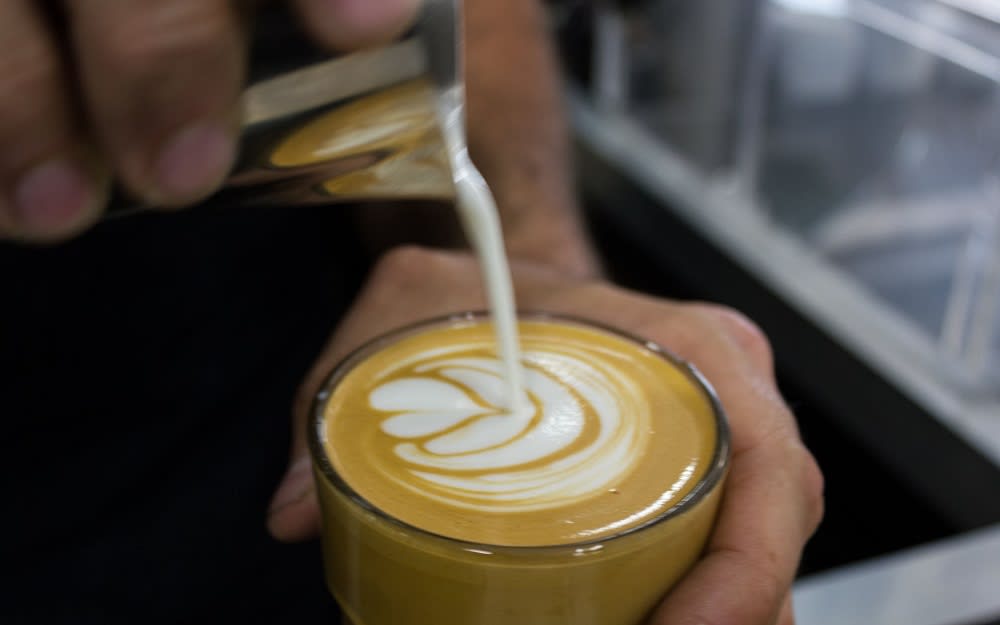 The Lab Coffee
opens on weekdays at 7 am and on weekends at 8 am. Those in the Tampa Bay area can enjoy a daily favorite or change up their coffee stylings based on the new offerings available; homes on
West Lemon Street
are especially close by. The Lab strives to live up to its name, providing customers with an ever-changing menu of drinks and creating unique concoctions you cannot help but want to try. Visit today and find out what The Lab has conjured up this time to tantalize your taste buds.
Networking Leads Coffeehouse
The Networking Leads CoffeeHouse
in the Networking Leads community provides the unique opportunity to mingle with other business professionals in the area. Sip on your morning beverage as you share stories with others. They open weekdays at 8 am and close by 1 pm; however, you'll have to get your coffee elsewhere on the weekends, as this business does not operate on Saturdays and Sundays. Still, do not let that stop you from stopping in at this location to see what all the fuss is about. People from all over come to enjoy the coffee and the atmosphere of the NL CoffeeHouse!
Kahwa Coffee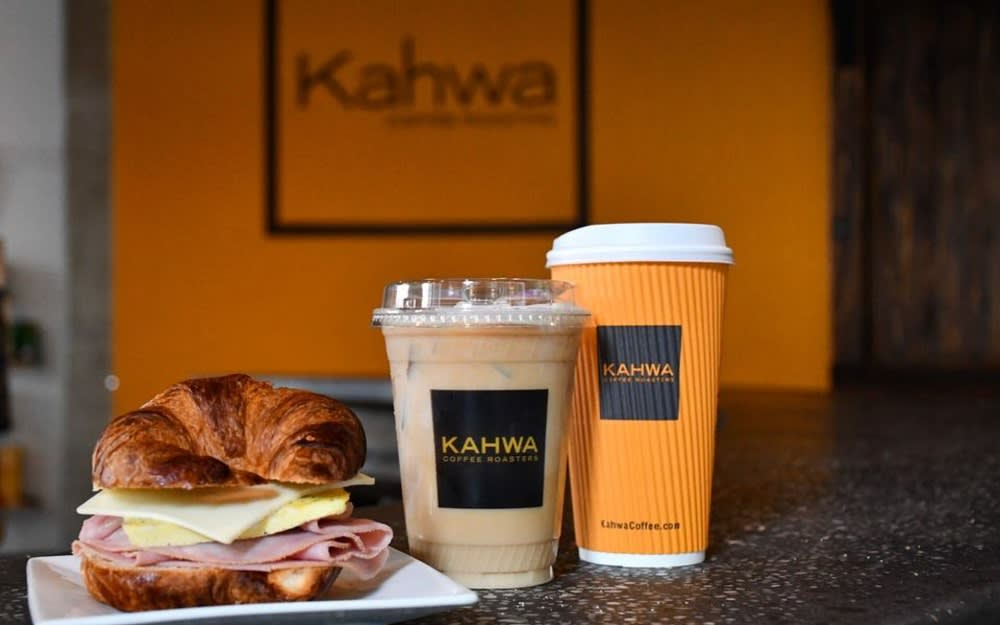 Kahwa Coffee
provides you with a hot cup when you stop in and offers roasts to purchase
via their website
. Choose from a wide selection of limited edition roasts, cold brew coffee pods, signature blends, and Kahwa merchandise. They are proud to be part of the National Coffee Association. Although the main headquarters is based in St. Petersburg, the company has 14 locations throughout Florida. Their North Tampa Street location may just become your go-to spot if you live or work nearby.
22nd Street Coffee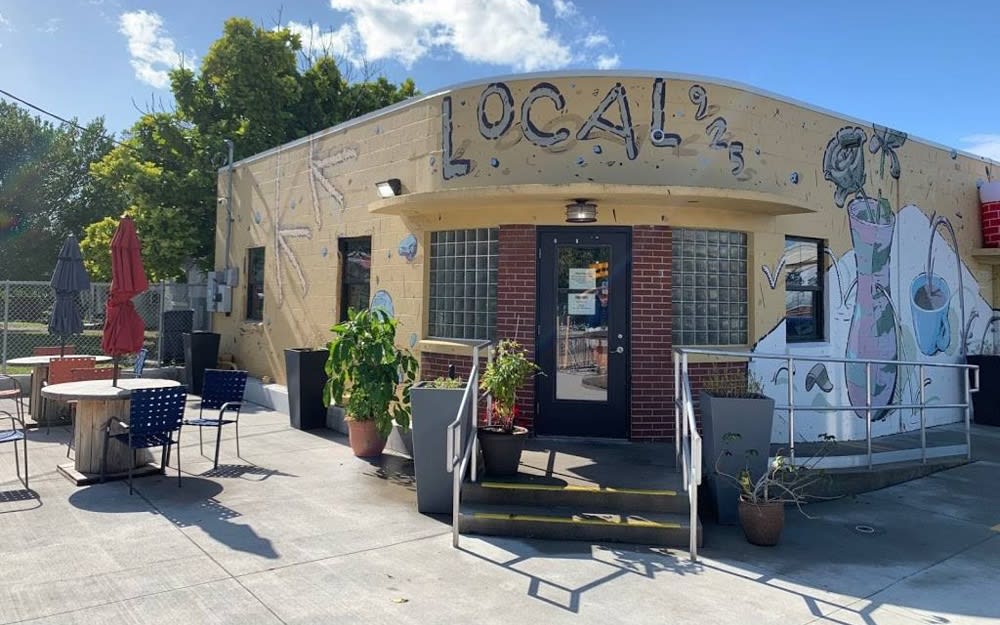 Photo Courtesy of BusinessYab
Coffee culture and education are on full display at
22nd Street Coffee
, a long-standing staple in the community that takes great pride in the beverages they serve. Their roasts have found themselves in other restaurants, hotels, and offices due to the company's exemplary service options for commercial businesses. You can even purchase some of their roasts
online
to have your drink of choice at home.
Whenever you have some extra time in your schedule, tour the building and discover all of the coffee facts as you explore. You can even ask the barista to explain how their coffee roaster works. The company strives to educate as many people as possible on coffee's importance in our history and world today.
Victory Coffee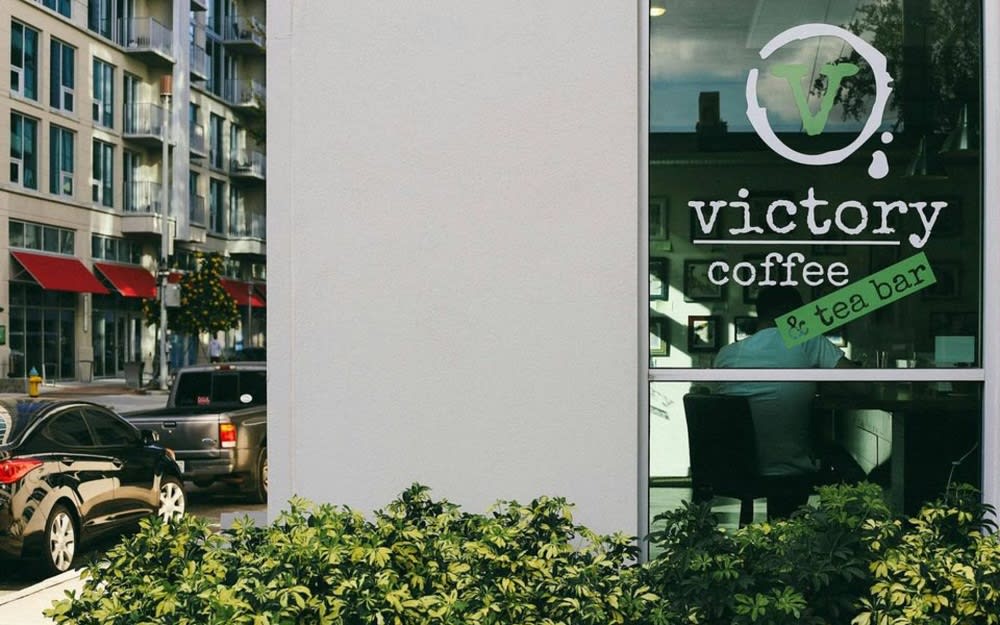 Most of the beverages available at
Victory Coffee
can be made to your liking. Choose a hot or iced version to get the temperature and taste you prefer. Lattes, cappuccinos, macchiatos, and more make up the establishment's menu choices. This shop, located on North 12th Street, also provides gourmet sandwiches and other food items so you can get a bite to eat alongside your caffeine top-up. Open daily from 7 am to 2 pm, Victory offers customers breakfast and lunch. They serve sandwiches, wraps, bagels, toasties, croissants, and more to help fuel your day.
The Blind Tiger Cafe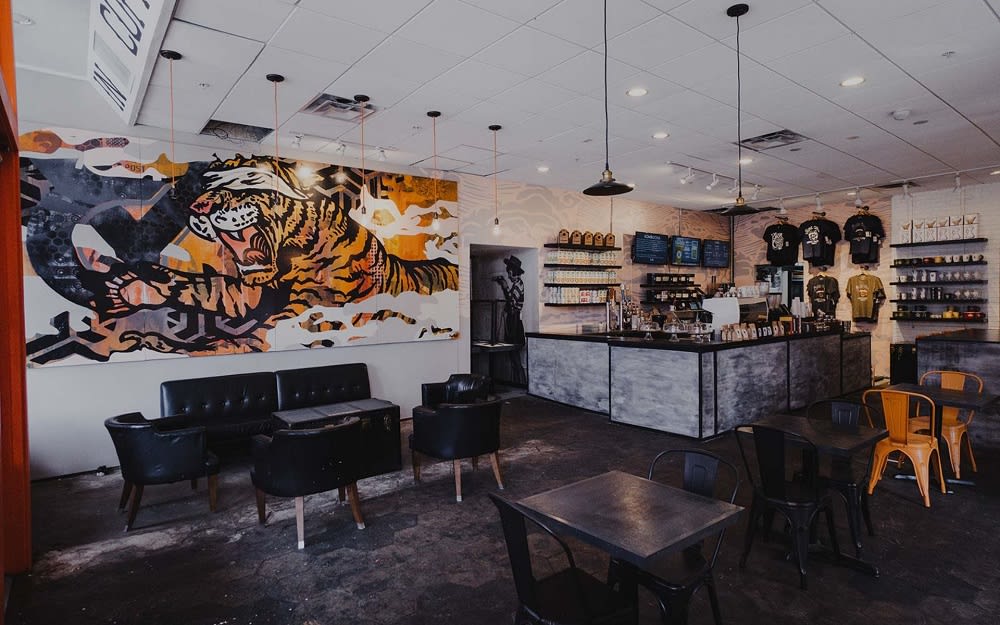 Ybor City, a historic hotspot within Tampa, is home to
The Blind Tiger Cafe
. The Dirty Thai-ger is their signature drink, made of espresso, Thai tea, sweetened condensed milk, ice, and cinnamon. You can also choose from other signature drinks or opt for a traditional favorite, such as drip coffee, espresso, or a Cortado, and add in a house-made syrup for even more flavor in your beverage. Vanilla butternut and vanilla lavender make for some delectable drinks, but you can always stick with the more common vanilla, caramel, or mocha options if you desire.
Blind Tiger also serves breakfast and lunch. Breakfast tacos, a Caprese salad, acai bowls, bagels, and croissants are just a few of their offerings. Additional store locations throughout Tampa ensure you can get the coffee you love regardless of your direction. You can find their other shops at:
Westshore Plaza Mall

Embarc Collective

Westchase

Seminole Heights

South Howard
The Portico Cafe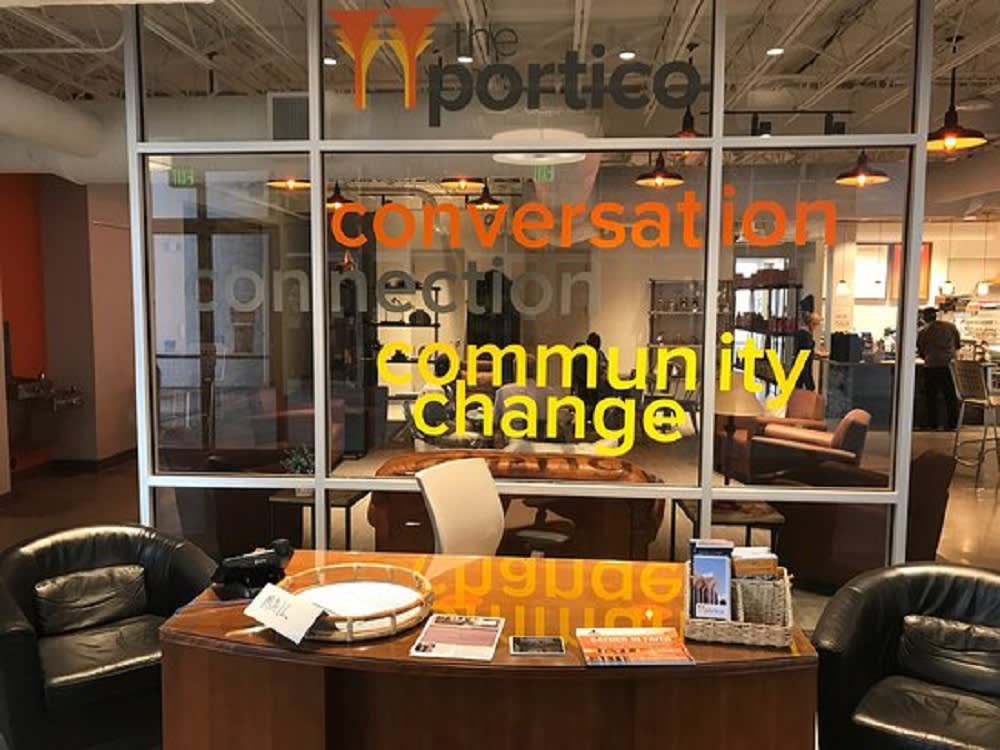 Touted as a social enterprise,
The Portico Cafe
is a hotspot for all residents and visitors of Tampa alike. Visit the North Florida Avenue location when you need caffeine. Choose from a drip coffee, latte, iced coffee, or tea, or opt for a specialty drink. Their popular options are white mocha coffee, caramel macchiato, and espresso macchiato. The Portico strives to offer every Tampa resident, even the homeless, a sense of community. They give back to the community however they can, and your purchase can make a big difference.
Customers can book this ample event space for special events, and they can also cater. You can also dine in if you're looking for breakfast or lunch. A breakfast burrito, morning Cuban, turkey club, and avocado toast are some of the best selections, but you can always grab a simple pastry if you need to be on your way.
Cafe Hey
Cafe Hey
might be a small shop, but they have a big personality. Not to mention, they offer a much more extensive menu than many of their competitors. You'll find many of the usual coffee choices, but their food selections are expanded far beyond what others provide. Get a soup and sandwich, quiche, or salad during your lunch hour. Their sandwich menu itself is extensive, with options like the turkey provolone, festival turkey, Rebel Rebel, Mi Cubano, Full Cuban, the Ric Ross, ham and pickle, hummus and veggie, and more.
The business opens at 7 am on weekdays, and 9 am on weekends. They close daily at 3 pm. Stop by their location on North Franklin Street when you're in the area; they aren't located too far from the North Franklin Street Historic District.
Ginger Beard Coffee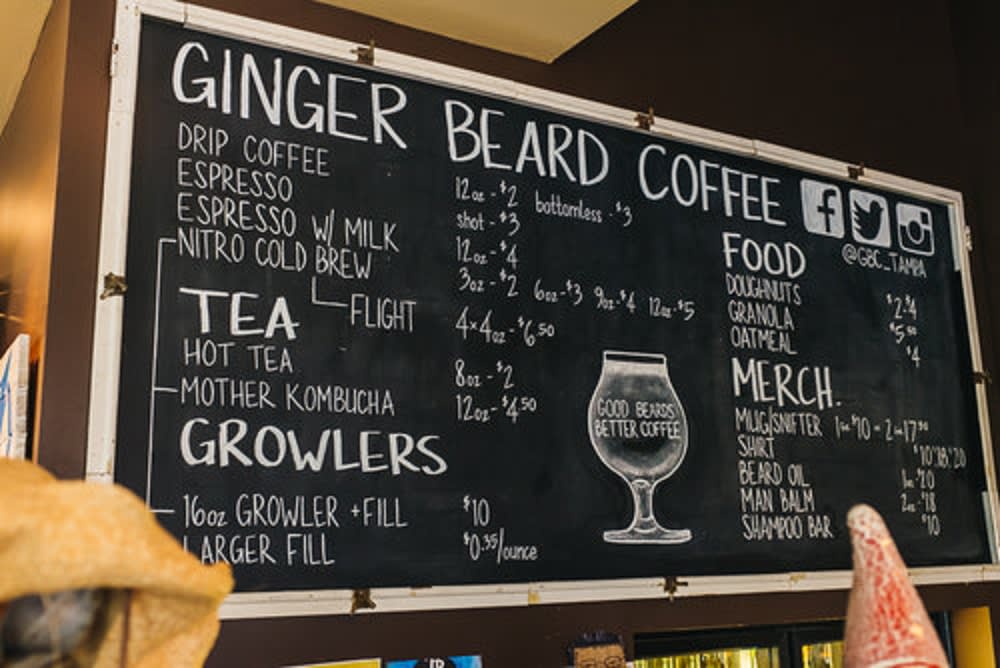 The coffeehouse and cafe
Ginger Beard
offers indoor and outdoor seating. Sit inside to get some respite from the weather, or enjoy the sunshine outdoors while you indulge in your favorite brew. The owners of this establishment have vowed to create a friendly environment that is welcoming to everyone. If you stay and enjoy the atmosphere, you only need to pay one flat price for bottomless hot coffee. Otherwise, opt for a nitro cold brew, Kombucha, Chai latte, or espresso to take on the go. If you need food to fuel you, you can grab oatmeal, granola, or a doughnut.
Chewy Boba Company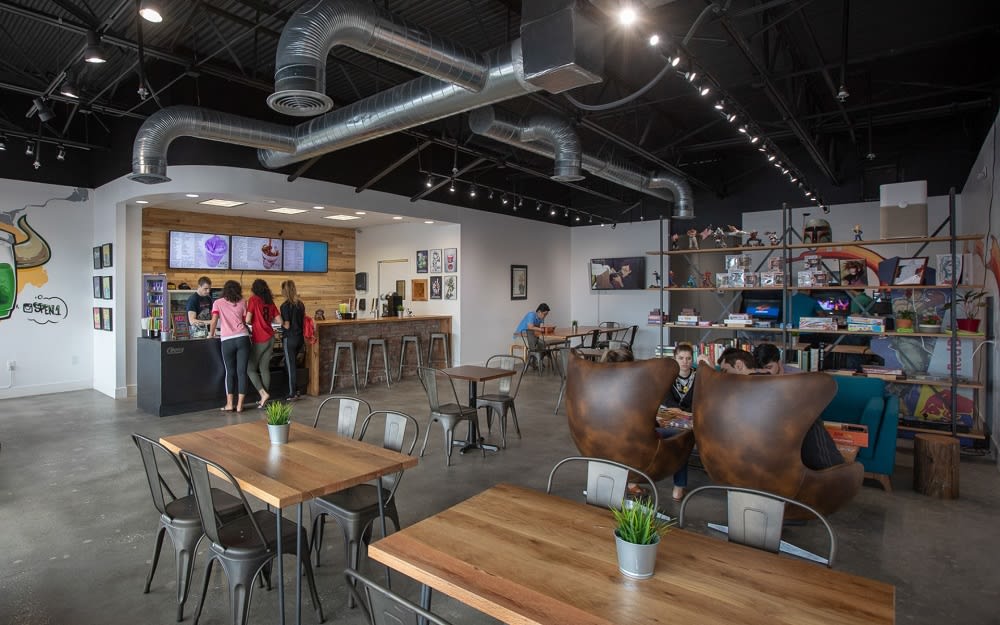 The combined coffeehouse and tea room feel of
Chewy Boba Company
offers a fun atmosphere for those looking to break away from the norm. This hangout spot opens late and stays open late. Visit between 11 am and 10 pm, Sunday through Wednesday, and until 11 pm Thursday through Saturday. You'll find it on East Fowler Avenue. Sea salt coffees and Frappes are popular caffeine-related choices by this company. You can select smoothies, slushies, flavored teas, and milk teas if your taste buds crave something different.
Looking for Downtown Tampa homes for sale?
If you're on the hunt for downtown Tampa real estate for sale that's near the coffee shop you already frequent,
contact The McIntosh Group
to discuss which estates in the area are on the market.